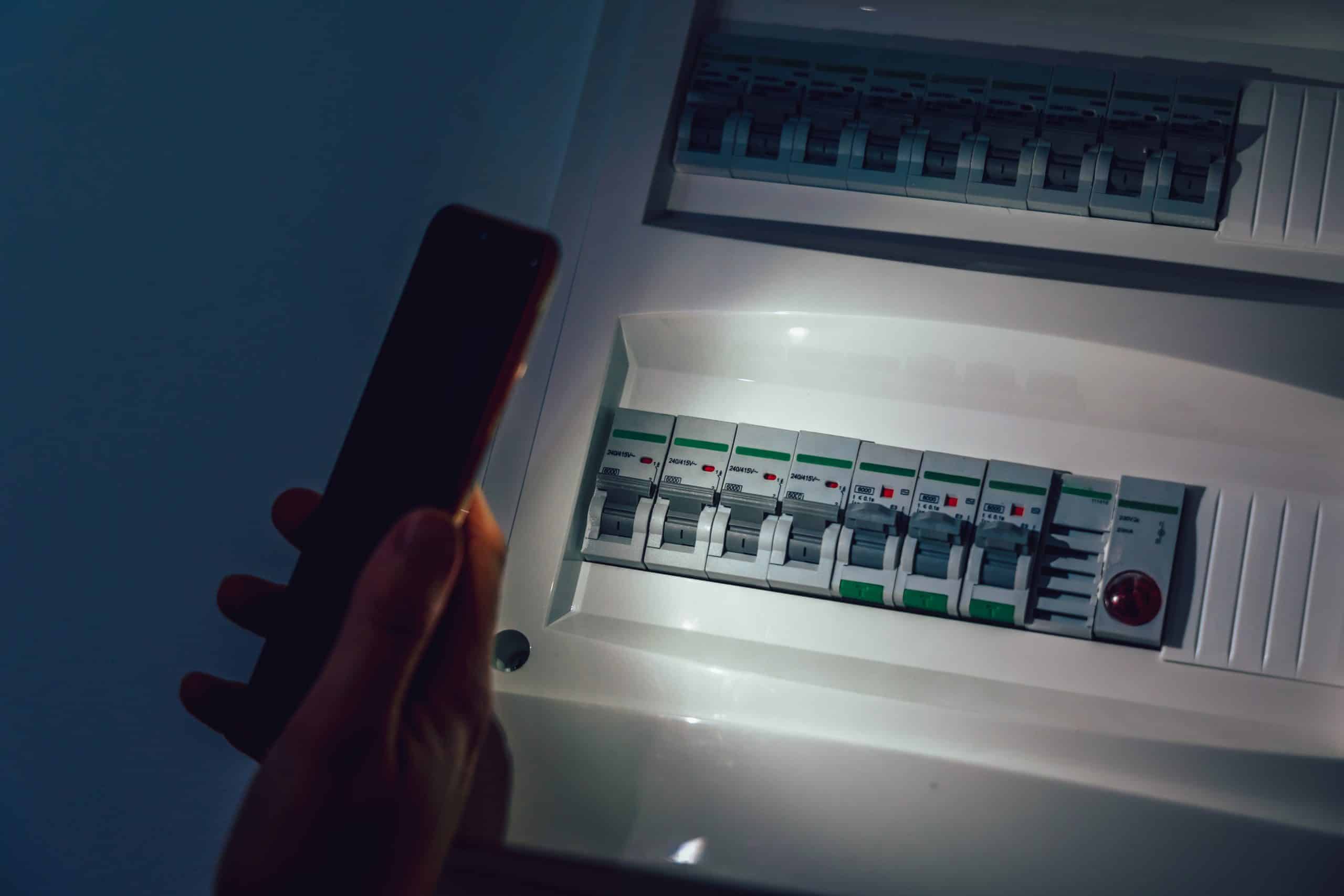 4 Easy Tips on What to Do During a Power Outage in Katy, TX
It may still be hot here in Texas, but autumn and winter are just around the corner. And while the worst of hurricane season is over in September, it can last through November, right when you need to start thinking about winter storms. 
The Farmer's Almanac predicts a chilly winter this coming season. Flash flooding, unexpected ice storms, and heavy rains can pose a threat to your home and family. Don't wait until the hectic holiday season is in full swing—stay ahead of the bad weather with a whole house generator and by learning what to do during a power outage. 
What Should You Do When Your Power Goes Out?
Be Prepared Ahead of Time
The best way to handle a power outage is to have a plan in place for food, heating or cooling, medical needs, and power sources. Having a portable radio or a landline with a backup battery can ensure you don't miss important information from neighbors or trusted sources. 
Purchasing flashlights will help you navigate your home and allow you to see as you do activities to pass the time. Alternative power sources like portable chargers and power banks will also help you retain use of your phone and other items. 
One of the best ways to maintain necessary power is with a whole home generator. A standby generator can keep lights on and important appliances running, and ensure your family stays cool or warm. 
Determine the Source of the Outage
Are you the only house with an outage? If the weather makes it unsafe to go outside, try checking through your windows to see if the houses next door have lights on. If they do, you can check your breakers or fuses. If the issue persists, have a professional electrician from Electric City come assess your problem.
If the source of the problem is not in your home, it may be that the power grid in your area is experiencing issues, which is when having a standby generator can come in handy. You'll be able to go about your daily life whether the grid is overextended or lines have been damaged. You may want to check the news or contact local sources for information about the issue. 
If you come across downed power lines, do not touch them and avoid touching any objects that they are touching. Downed and damaged wires can still carry a harmful electrical current. 
Carbon Monoxide Risks
During a winter power outage, you may resort to alternate power sources for food and warmth such as camp stoves, charcoal grills, and generators. These should only be used outdoors and away from windows, as they pose a risk of carbon monoxide poisoning. Stay safe by having a professional electrician from Electric City install carbon monoxide detectors in central locations throughout your home. 
Our expert technicians can also install your standby generator. An experienced team member will help you decide on the appropriate location for your generator to prevent any fumes from affecting your home or family.
Call Electric City for help with your standby generator and carbon monoxide detector installations. If you suspect someone has experienced carbon monoxide poisoning, call 911 immediately.*
Stay Safe When the Power Goes Out
There are common misconceptions about "easy solutions" to power outages, but these so-called quick fixes are often dangerous. Make sure you stay safe by following these tips suggested by FEMA: 
Don't use a gas stove or oven to heat your home—this is both a health risk and a fire hazard.

Only use a generator outdoors and away from windows—this will ensure that the fumes don't build up inside the enclosed space of your home. 

Have a backup plan to refrigerate any necessary medicine or power any medical devices. 

Contact local officials or organizations to find out about heating and cooling locations in your area. 
Electric City Offers Fast & Reliable Service
Rain or shine, at Electric City, we work hard to deliver same-day service and reliable care that protects your family, even during power outages. As the best electrical contractors, we can provide other necessary services, including electrical inspections and surge protection to ensure that power outages don't damage your property. Call us today and discover how we can help you be prepared in case of an emergency. 
Electric City: Expert Electrical & Generator Services in Katy, TX
Rest easy year-round with service from the experienced electricians at Electric City. 
As a family business, we pride ourselves on keeping you and your family comfortable and safe. You can trust our expert workmanship because we use quality products and tools and offer a lifetime warranty on everything we do. Your whole home generator installed by Electric City will keep your family safe and cared for, no matter the weather. Don't wait for late-season storms or extreme weather conditions—get your home generator today. Call Electric City at 832-724-1781 to schedule a visit, and get a team member sent out to you as soon as possible. 
*The information provided in this article is not intended to serve as medical advice.