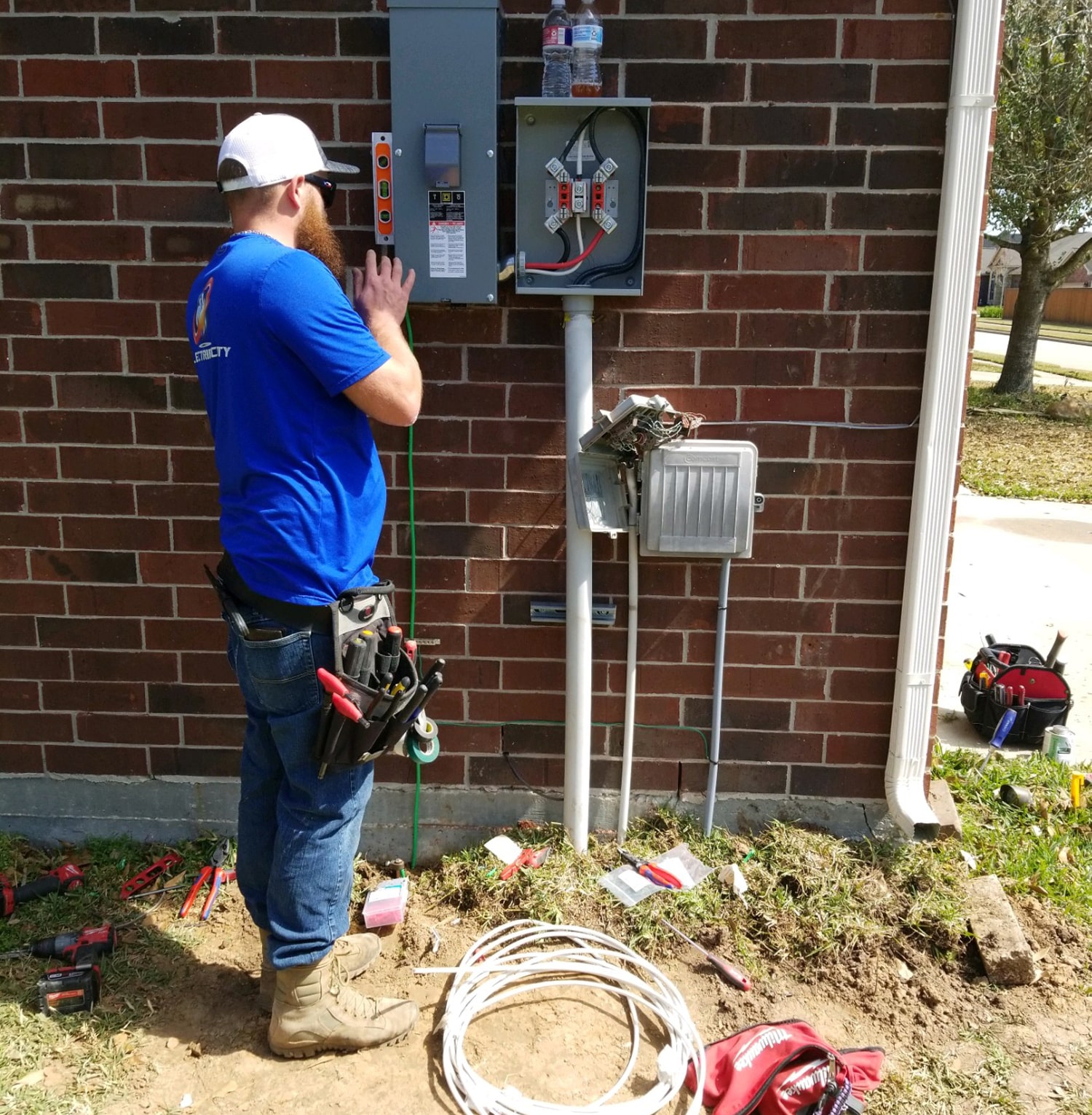 Complete Electrical Services in Katy, TX
Your family and business rely on electricity to function each day.
When you have an electrical problem, you need to get to the bottom of the issue and get it fixed—fast! At Electric City, we not only have the experience and skill to fix your issue, we will also provide you with ways to prevent future issues – before they cause interruption or inconvenience.  Call Electric City to have an expert electrician perform troubleshooting and electrical repairs at your home or business in Katy, TX. We also offer 24-hour electrical emergency around-the-clock service to ensure your issues get resolved as quickly and safely as possible.
See Our Full Range of Services
From GFCIs to smoke detectors, our expert technicians can handle any electrical project!
What to Expect During an Electrical Troubleshooting Appointment
Electric City sincerely cares about your family and your business.  We understand that your electrical system needs to be safe and reliable.  When an Electric City technician troubleshoots your electrical system, we will not only tell you what repairs are needed, but we will also advise you if there is anything we can do to prevent future interruptions.  That is one of the many reasons we assess every system for basic safety 100% of the time.  We want you to be confident and safe knowing your AC, heat, internet, lights, and appliances will work correctly when needed.  Safety and reliability are our #1 concerns.  Electric City is the best electrician when it comes to troubleshooting your electrical system; saving you both time and money.
When the technician arrives, you can expect them to check the following safety items: