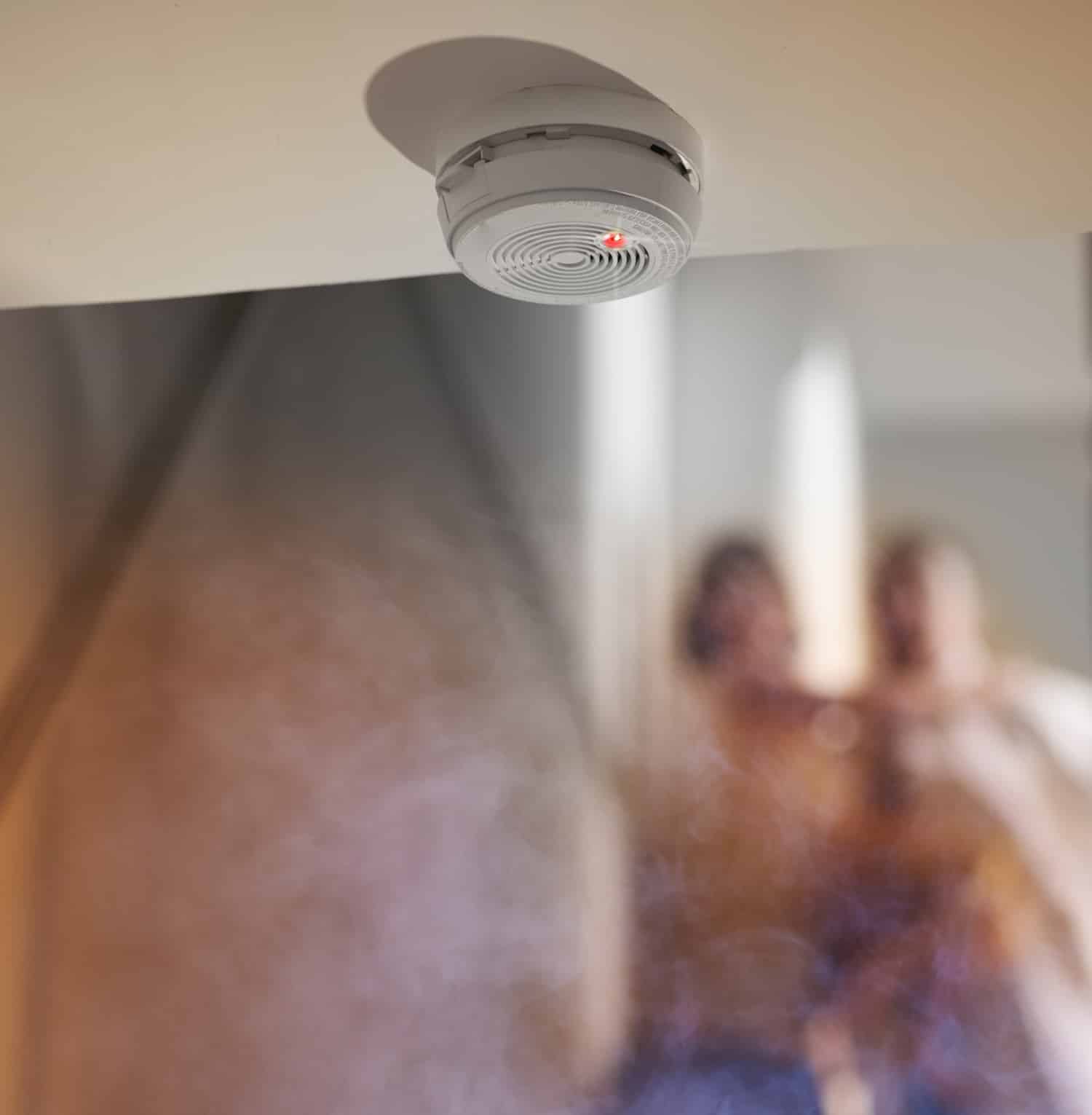 Smoke Detector Installation & Replacement Services Katy, TX
Don't risk your family's safety with faulty or malfunctioning smoke detectors.
A smoke detector system is your family's best defense against fires in your home or business. A functioning smoke detector system includes both interlocked smoke detectors and carbon monoxide detectors (if applicable) in the right locations, so they can adequately alert your family when it's time to evacuate your home. We are a family-owned business and we guarantee 100% satisfaction.
Electric City is the only company that will warranty your smoke and carbon detectors for 10 FULL YEARS!  Call us now, so you don't have to worry about failing smoke detectors ever again
Don't Get Stuck in the Dark During the Next Power Outage.
Ask us about our whole house generator services.
Importance of Smoke Detectors
Smoke detectors might be the most important devices in your home or business. These small units are responsible for alerting your family or employees to a fire so you can evacuate the property quickly and safely. To ensure these devices work when you need them most, it's important to follow these steps:
Signs Your Smoke Detector Needs to Be Replaced
Are your smoke detectors still chirping, even after you replace the batteries? Do they go into full alarm at random times? Are your smoke alarms over 10 years old? It's crucial to be aware of when they need to be replaced to ensure you have fully functioning detectors in your home or business at all times.
If your detectors are older than 10 years, they should be replaced as soon as possible. If you don't know the age of the smoke detectors in your home, have Electric City inspect them or replace them to ensure they are functioning properly and your peace of mind.
If your smoke detectors are going off for no reason, there could be an issue with the sensors. If you get false alarms, you should have Electric City inspect the detectors to determine if they are faulty and need to be replaced.
Keep Your House Cool in the Summer Months with Ceiling Fans
Learn about our ceiling fan and chandelier services!
How to Test Your Smoke Detectors
To ensure the smoke detectors in your home or business are functioning properly it's important to test them often. To complete these tests correctly, follow these steps:
Do I Need a Carbon Monoxide Detector?
It is strongly recommended you have at least one carbon monoxide detector for all occupied homes that have natural gas or propane. It is especially important for homes with generators, either standby or portable, to install carbon monoxide detectors to help prevent carbon monoxide poisoning.
Because carbon monoxide is slightly heavier than air and also because it may be found with warm, rising air, detectors should be placed on a wall about 5 feet above the floor. The detector may be placed on the ceiling. Do not place the detector right next to or over a fireplace or flame-producing appliance. Keep the detector out of the way of pets and children. Each floor needs a separate detector. If you are getting a single carbon monoxide detector, place it near the sleeping area and make certain the alarm is loud enough to wake you up.