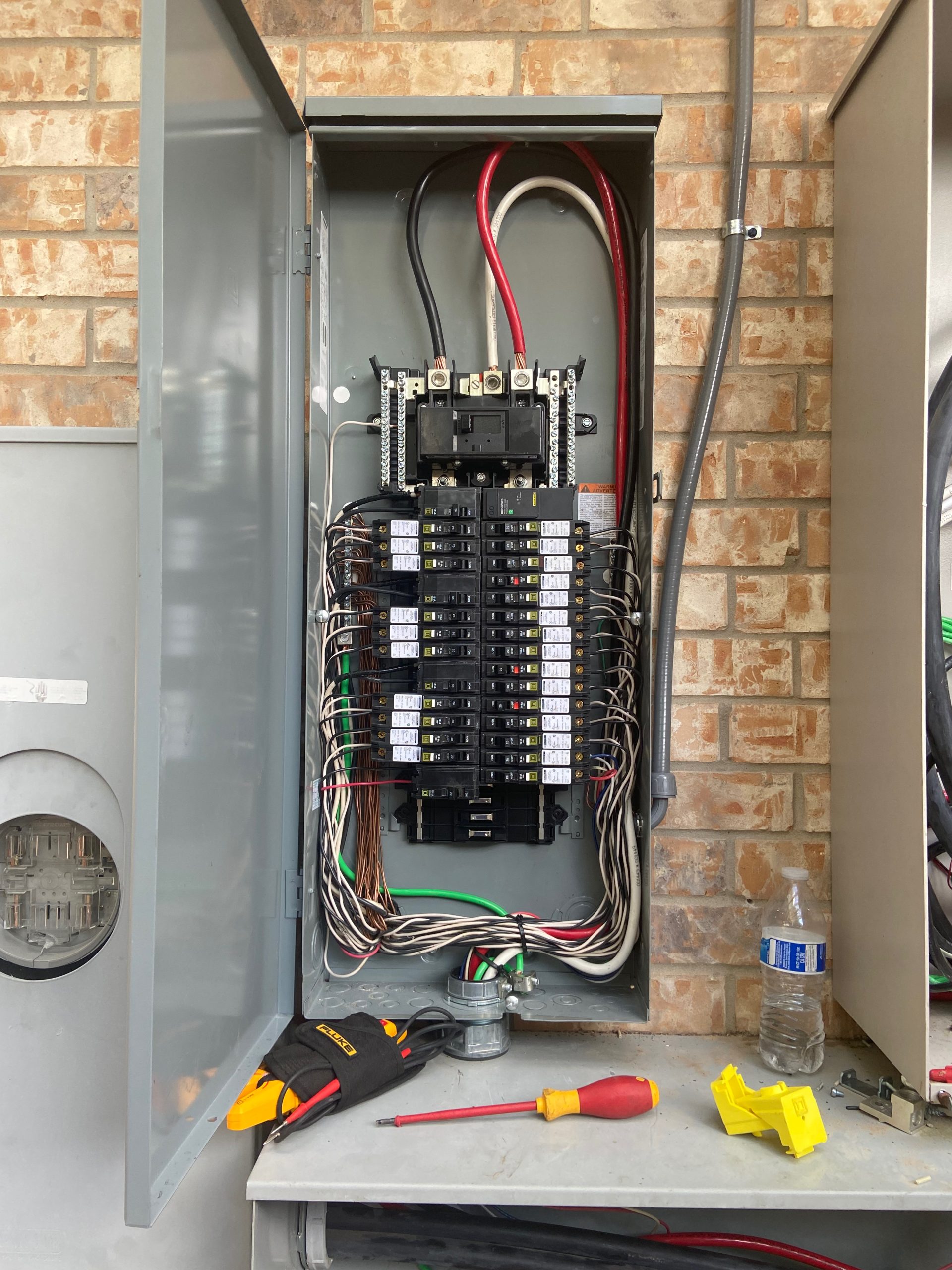 Electrical Panels in Katy, TX
When your electrical panel malfunctions, you need quality repairs and upgrades as soon as possible.
Your main electrical service panel is the central distribution point for delivering electricity from the utility company to your switches, outlets, and appliances in your home or business.  A faulty electrical panel will not just damage your appliances connected to it, but can also pose a significant safety hazard to your family or team.  If your service panel is over 20 years old, you might need to upgrade your main electrical panel. Call Electric City today to have one of our expert electricians take a look at your panel to discuss repairs or upgrades, and which option is best for you.
Have You Recently Added a Pool, Hot Tub, or EV Charger?
You may need to update or install a new meter enclosure.
When to Upgrade Your Electrical Panel
When your home was built, the electrical contractor had to calculate an Electrical Load Analysis" to know how much power you need for your home. This is done so you don't overload your system.
In older homes, it's common for the original service capacity to be undersized for all the needs of our modern appliances and features we now rely on every day.
Most homes have a capacity between 100-200 amps. Some larger homes will have a 400 amp electrical service.
How do you know if your current system is adequate or how do you plan for the future?
Determining this requires a load analysis to be performed on your home. Electric City performs this service quite often to ensure that you have the available capacity and do not have to worry about overloading your system.
The experts at Electric City will go through your electrical system, add up all the things you currently have connected to your system and make sure you aren't in danger of exceeding your electrical capacity. The goal is to stay under 80%. Just like your car, you don't want to run it at full throttle. Your electrical system likes the same. Everything stays cooler and runs better if it's not pushed to the limit.
Planning For The Future
You may want to oversize your system if you know you will be adding anything listed above.  In the long run, you will save more money and time this way.  At Electric City, we want our customers to know where your electrical system is at, "electrically", that way you know for sure your system is good or needs upgrading.
Does Your Pool Need Electrical Upgrades?
Learn about our pool and hot tub wiring services.
What to Expect During an Electrical Inspection
With a trained eye and many years of experience, we are able to diagnose any electrical issues you have and then safely and expertly correct them and prevent future electrical problems. When you schedule a service call with Electric City, you can expect us to perform the following at your home or business: