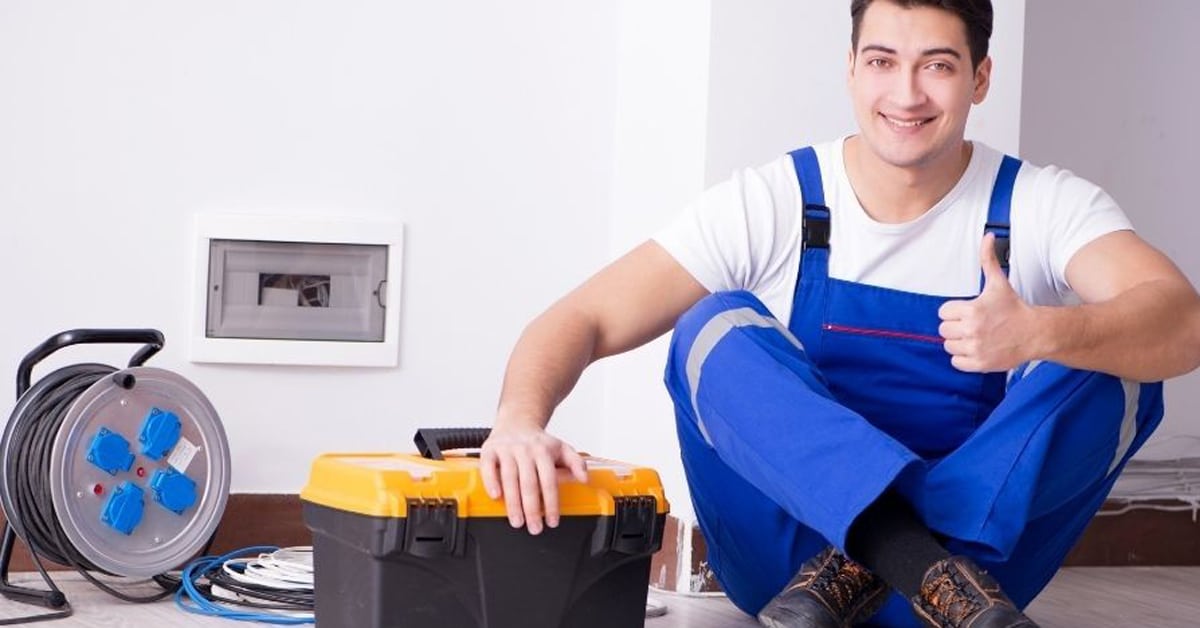 Prepare for Electrical Safety Month
Electricians in Katy, TX, help homeowners keep their homes safe with these electrical safety tips.
May Is Electrical Safety Month
People have become so comfortable around electricity in modern society that they rarely give it a second thought. This is a testament to the safety of our current electrical infrastructure. It's taken many years and lots of mistakes to get to this point, but that's no reason that people should forget the dangers that are associated with electricity. During May, technicians in the electrical industry remind home and business owners to pay special attention to the electronics in their world.
Paying attention to problems that can arise from electrical problems can prevent harm from fires and electrocution. By paying attention to the signs, homeowners can better enjoy their spaces by being free from worry.
Different Types of Electrical Safety Devices
Because of the hazards that electricity can present, there have been numerous safety devices designed over the years. The purpose of these devices is to protect people and property from fire and electrocution. Some of the most common devices around the home are:
Fuses: Fuses can protect circuits in the home in the form of a fuse panel (or protect specific components in an electronic device) by preventing overloads that could damage electronics or start fires.
Breakers: Fuses have largely been replaced in the home with breaker panels. Breakers serve the same function as a fuse but with a different, more convenient design.
GFCIs: Ground Fault Circuit Interrupters prevent electrocution from stray electricity coming from an outlet. Modern building codes dictate they must be installed within 6 feet of any water source like outlets in a kitchen or bathroom.
AFCIs: Arc Fault Circuit Interrupters are the newest device to find their way into electrical codes. They prevent fires by stopping current flow when it senses an electrical arc is occurring.
Signs That an Electrical System Is Overloaded
Electrical overloads are dangerous occurrences that can result in fires or damage to electrical components. They should be avoided whenever possible and repaired as soon as they are noticed. Some of the signs that an overload has occurred are:
Excess heat around electrical devices
Tripping breakers
Electrical fire odors
Dimming lights
Buzzing or popping noises
Protect Sensitive Equipment with Surge Protection Devices
With so many sensitive electronics in homes and businesses these days, it is vital to protect them from damage. Damage from electricity most often comes in the form of power surges that can occur for various reasons. Lightning strikes and surges from electrical substations are common contributors to surges. Luckily, there are a number of ways for homes and businesses to protect themselves from spikes in voltage from the electrical grid.
Surge protection devices are available in different styles to meet the consumer's needs. For large-scale protection, SPDs can be installed to protect all of the power coming into a home or business. For smaller scale protection, individual outlets or SPD-protected powerstrips are available for point-of-use control. Regardless of the budget or needs, a qualified electrician can find a way to help anyone protect their homes and devices from electrical surges.
About Electric City
Electric City has been keeping its customers powered and safe in Katy since 2008. Their 24-hour emergency electrical service is unparalleled. They also offer same-day service and upfront pricing for their customer's convenience.