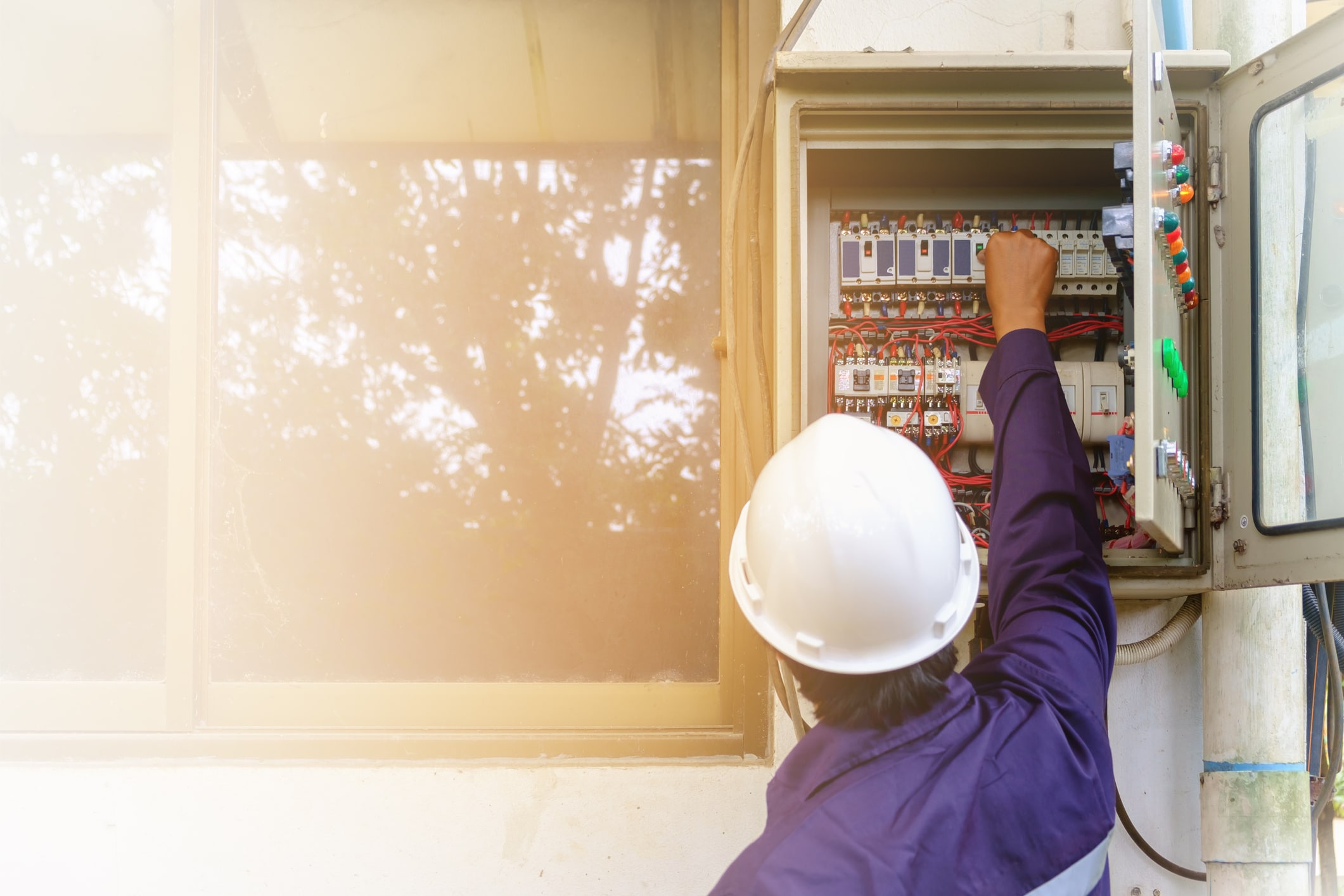 Top 4 Outlet Problems Homeowners Don't Know About
When you think about electrical issues in your home or business, you might not immediately think of your outlets. However, these everyday home features can require repairs when you least expect them, and their functionality is often tied to the integrity of your home's main circuit breaker. 
Your electrical service panel is the hub through which all electricity flows into your home.  Electrical outlets will usually last 15 to 25 years and the Consumer Product Safety Commission (CSPC) estimates that circuit breakers have a lifespan of 30 to 40 years. But depending on their daily wear and tear, as well as electrical disturbances in your area, these appliances may require repair or replacement after only a handful of years. 
In this article, Electric City explains common outlet problems homeowners may not be aware of, and what they mean for your breaker boxes as well as the integrity of your home's electrical system. 
4 Common Electrical Outlet Problems
There are many different reasons your wall outlets can fail and some of them can be attributed to your circuit breaker. The most common issues that you might need an electrical contractor to fix can include:
1. No Power Coming from the Outlet
If you plug an electrical device into an outlet and it's not working, that can signal a tripped circuit breaker. The device you just plugged in may even be responsible for the circuit having tripped. Carefully unplug your devices from the outlet, then go check your breaker panel for a tripped circuit. All functioning circuits will be aligned to one side, and any that are out of alignment have tripped. 
If you have trouble identifying the problem, call Electric City for home inspections and electrical panel repair. We're happy to help ensure the safety of your residential electrical system. 
2. Outlets Are Hot
If outlets are hot to the touch, it can signal loose wiring or a worn receptacle. These are serious electrical issues that should be addressed by a licensed electrician. Additionally, if you notice  a burning smell or sparks coming from the outlet, you should stop using it immediately. 
Hot outlets with these issues can also cause discoloration or distortion on the exterior of the outlet panel. You may tend to overlook these signs, thinking that they were part of the house when you moved in. But if you notice any of these issues, you should immediately call a qualified electrician for assistance. The emergency electricians at Electric City will provide professional outlet repair services to ensure your home is up to code and safe for daily activities. 
3. Circuit Breaker Keeps Tripping
If your circuit breaker trips frequently, it can mean there is too much plugged into the outlet, causing the circuit to overload. This is often a sign that your home needs an electrical repair or upgrade to handle your daily electrical needs. 
While a repeatedly tripping breaker can leave you feeling aggravated, circuit breakers are important safety features that prevent fire hazards. To eliminate this frustration, contact Electric City. Our professional electrical contractors can help you assess your home's needs and address the problems that result in electrical overloads. Call us today for fast and thorough help. 
4. The Plug Doesn't Fit in the Outlet
If the plug falls out of the outlet, it can signal the outlet has sustained too much wear and tear to properly hold the plug. This can indicate that your outlet is too damaged to function properly and is at risk for greater electrical issues including fires and wiring problems. 
Wear and tear is a normal part of home appliance lifespans, but once the damage reaches a certain point, these elements of your home need to be replaced. In some cases, investing in an upgrade can benefit homeowners with efficiency boosts or simply by reducing the frequency with which the appliance needs to be replaced or repaired.
Call Electric City for help with your home electrical upgrades and general electrical repair services. 
Electric City Delivers Thorough Repairs with Trustworthy Service
At Electric City, we are firm believers in home efficiency and affordability. Repairing your outlets could be a bandaid fix to a larger home electrical problem, which is why calling our electrical repair technicians is the smart choice. As experts in your electrical problems, we can diagnose any issues and provide the right solutions for your home and situation. 
Make sure your circuit breakers and outlets are reliable parts of your home that will last their intended lifespan. Call Electric City for breaker panel upgrades, outlet replacements, and all your residential electrical needs. 
Electric City: Top Quality Electrical Panel Repairs & Upgrades in Katy, TX
Put your mind at ease with service from the licensed electricians at Electric City. Our family business is proud to serve the Katy, TX community with solutions for everything from problems with your breaker box to interior lighting upgrades. With a lifetime warranty on everything we do, you can trust our work and the products we use in your home. For main electrical service panel upgrades and more, call Electric City at 832-724-1781. We'll send a team member out to you as soon as possible for fast, reliable electrical repair service.