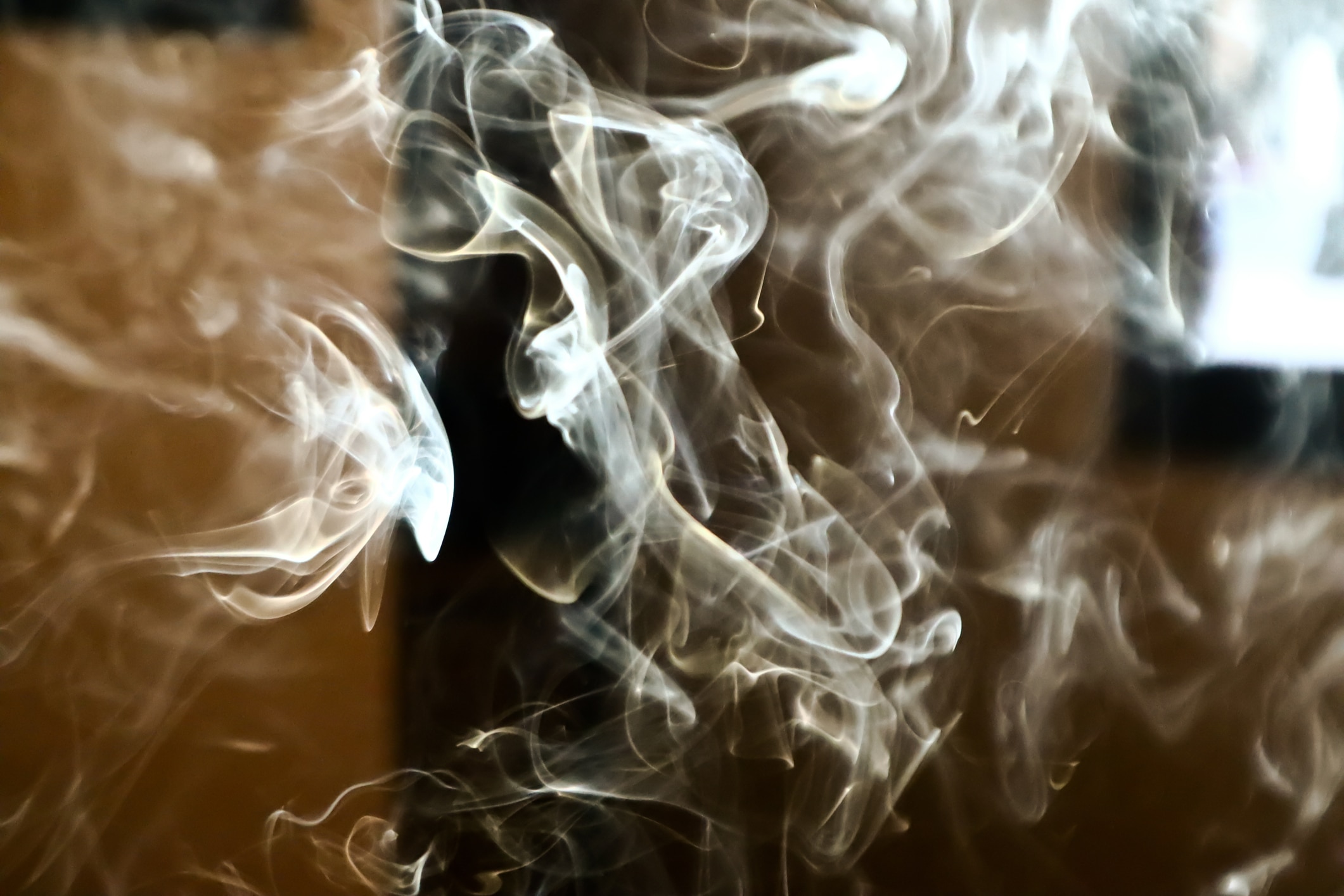 Smell Something Burning? Get Emergency Electrical Services
Do you smell a burning odor in your house when you turn on the lights? How about when you plug in a small appliance? Or maybe you smell it when you walk past a certain wall in your home. If you notice these sorts of odors, you should seek emergency electrical services. 
A burning smell can indicate a dangerous issue with lights, appliances, or the wiring in your walls. These issues should be inspected immediately by a trained professional before they cause a larger problem such as fire or structural damage. Learn what the experts at Electric City recommend doing when you encounter a burning smell in your home. 
What to Do When There's A Burning Smell in Your Home
If there is visible smoke in your home or an active fire, you should immediately call 911 for help from the fire department. 
Many household activities and appliances can lead to an acrid scent in your home. But if it isn't your oven or toaster, a lingering and recurring burnt smell can be a serious cause for concern. An emergency electrician from Electric City can help you identify and treat the source of the problem, ensuring the safety of your home and family. 
Read the information below for steps that can be taken when you notice a burning smell in your house. 
Have You Just Plugged Something In?
Homeowners will often notice a burning smell after an appliance has just been used or plugged in. Even if this isn't the first time you're using it, plugging in an appliance can overload circuits or overheat the components in your home's electrical system. It may also make underlying problems more apparent. An expert electrician can help you determine these issues and what needs to be done about them. 
Whether you've just used a hair dryer, a blender, or another electrical feature, carefully unplug the appliance from the outlet and call Electric City for a diagnosis to avoid damaging your home. 
Check Other Sources
When a newly plugged-in appliance isn't the cause of the smell, you'll want to track down the real root to prevent the risk of a fire. 
If your home is filling with smoke, or you're concerned about the potential of an active fire, exit to safety until the fire department arrives. But if this is not the case, you can check other potential sources for the burning smell while you're waiting for trained help to arrive.  
Some common sources of a burning smell within the home include: 
Furnaces and electric heaters

– If your heating system is being overworked in the winter, it can cause a burning smell. But you may also notice this burnt scent when you turn the heat on for the first time of the season, as any dust settled on the fixture will heat up and quickly become acrid. 

Air conditioner

– In the summer, your air conditioner may overheat and cause a burning smell to any connected rooms. But homeowners should also be aware that the system could simply be recirculating smoke from another area within your home. If this is the case, you should check your house for a fire. 

Improper lighting

– Bulbs at the wrong wattage can melt the components of your lamps and light fixtures.

Water heater

– One of the components in your water heater may be overheating.

Wiring

– Overheated, damaged, and old wiring can make your house an unsafe place to live and a burning smell is one of the first signs that this problem is occurring. 
If you notice the burning smell coming from any of these sources, shut the source off and get professional help addressing it. It's easy to dismiss these problems as minor inconveniences, but it's always best to have an expert evaluate the issue to ensure the safety of your family and prevent electrical fires. 
I Can't Tell Where The Burning Smell is Coming From
If you're struggling to identify the source, the trained professionals at Electric City can use their expertise to track down the cause of the smell and provide options for remediation. As experienced professionals, our knowledgeable team is familiar with residential electrical systems in Katy, TX. Benefit from our experience—call Electric City for help with addressing a burning smell in your home. 
Electric City Offers Speedy Service and Reliable Work 
We offer same-day service to provide emergency electrical repair for situations that require immediate attention. The Electric City team works hard to protect your family and home with reliable care when you need it. We pride ourselves on being the best electrical contractors for all your residential electrical needs, year-round. Contact us today to learn how we can protect your home with inspections, wiring repair, surge protection, and more. 
Electric City: The Best Emergency Electrical Services in Katy, TX
Ensure the safety of your home and family with professional electrical services from the trained electrical contractors at Electric City. Our family business is founded on a commitment to protect our fellow community members, and our trustworthy workmanship is backed by quality products and a lifetime warranty on everything we do. When you need emergency electrical repair, call Electric City at 832-724-1781 to have a team member sent out to you as quickly as possible.