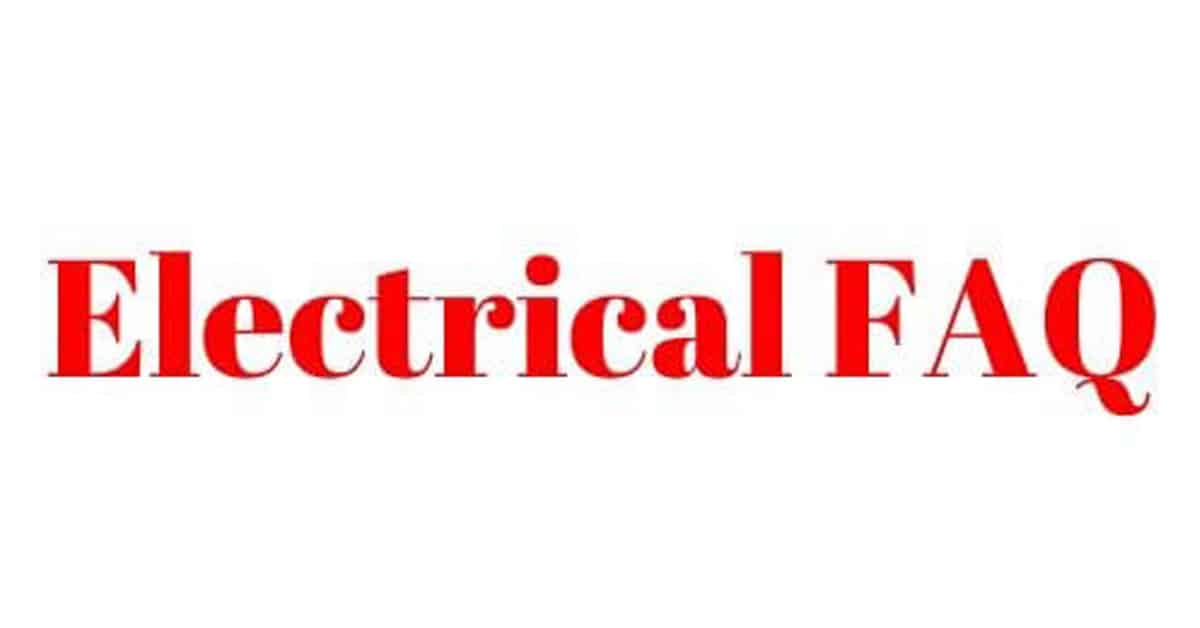 The Importance of Whole-Home Electrical Inspections
Electricians in Katy, Texas, Answer Frequently Asked Questions About Electrical Inspections
Who Needs Electrical Inspections?
You may be unsure of whether you need an electrical inspection in your home or business. Ideally, if the contractors did their job correctly when they built the place, everything should be fine, right? Unfortunately, this isn't always the case.
The truth is that you should consider an electrical inspection if you're buying a house, your home is over 25 years old, you're getting a new appliance, or you're doing any renovations. Of course, if you're having any kind of electrical issue, it's a good idea to get an inspection as well. In this article, expert electricians offer insight into a whole-home electrical inspection and how it can help your house.
The Perks of Whole-Home Electrical Inspections
Like any other part of your home, the electrical system should be regularly inspected and maintained. It's easy to forget about this aspect of your home, as most of it is hidden from your view. It's usually when you start experiencing issues that you consider calling a professional to figure out what's wrong. Whole-home electrical inspections are a great way to help prevent any issues from coming up in the first place.
According to the Consumer Product Safety Commission, the leading cause of accidental electrocutions are appliances plugged into inadequate or faulty electrical wiring. Not only can you be electrocuted by faulty wiring, but it can also cause property damage in the form of fire.
This is why electrical inspections look for exposed wiring, faulty DIY wiring, safety hazards, and energy waste. Not only can an inspection keep you safe, but it can also save you money on energy costs as well. All these are great reasons to get a whole-home electrical inspection.
What Does an Electrical Inspection Include?
Electrical inspections check to make sure everything is working properly and safely, as well as identifying potential problem areas. A few of the specific areas checked include:
Wall Outlet and Switch Inspection
Electrocution Hazards
Grounding Systems
Surge Protection Systems
Smoke and Carbon Monoxide Detectors
Electrical Panel
Outdoor Electrical Systems
Lighting and Security Systems
Arc Fault Circuit Interrupter Verification
Proper Light Bulb Wattage
You'll receive a detailed report on the state of your electrical system, potential safety hazards, and any proposed improvements that can help keep your electrical system healthy and functioning properly. This is especially important when you're buying a new home or commercial building.
Expert Electrician Services
Now that you know what electrical inspections include, you have a good idea of how many different pieces make of the whole of your home's electric system. You may be tempted to do a DIY inspection yourself, but safety experts and electricians caution against this. Unless you have extensive training, it can be very dangerous to work around electricity.
If you think you have a problem or it's simply time to get an inspection, call an expert. It can save you money in the long run and can help you stay safe, as the risk of electrocution is always there unless you know exactly what you're doing. Make sure that the company you contact is licensed and insured. If possible, contact a company with a lifetime warranty, as well!
About Electric City
Since 2008 Electric City has been proud to solve electrical problems for Katy, Texas, residents. Their customers love them for many reasons, not the least of which are their same-day service, satisfaction guarantee, and their professional technicians. They also provide a lifetime warranty and come with an A+ BBB rating.